Reason for the interruption: ESSENTIAL MAINTENANCE – SUNDAY, 28 April 2019 from 0900 hrs – 1800 hrs
There will be no service in the Restaurant on that day for Members or Visitors. We hope that Irwin M & E Ltd will be able to help us with a small generator for light, tills, bar pumps etc but nothing powerful enough to run the Restaurant.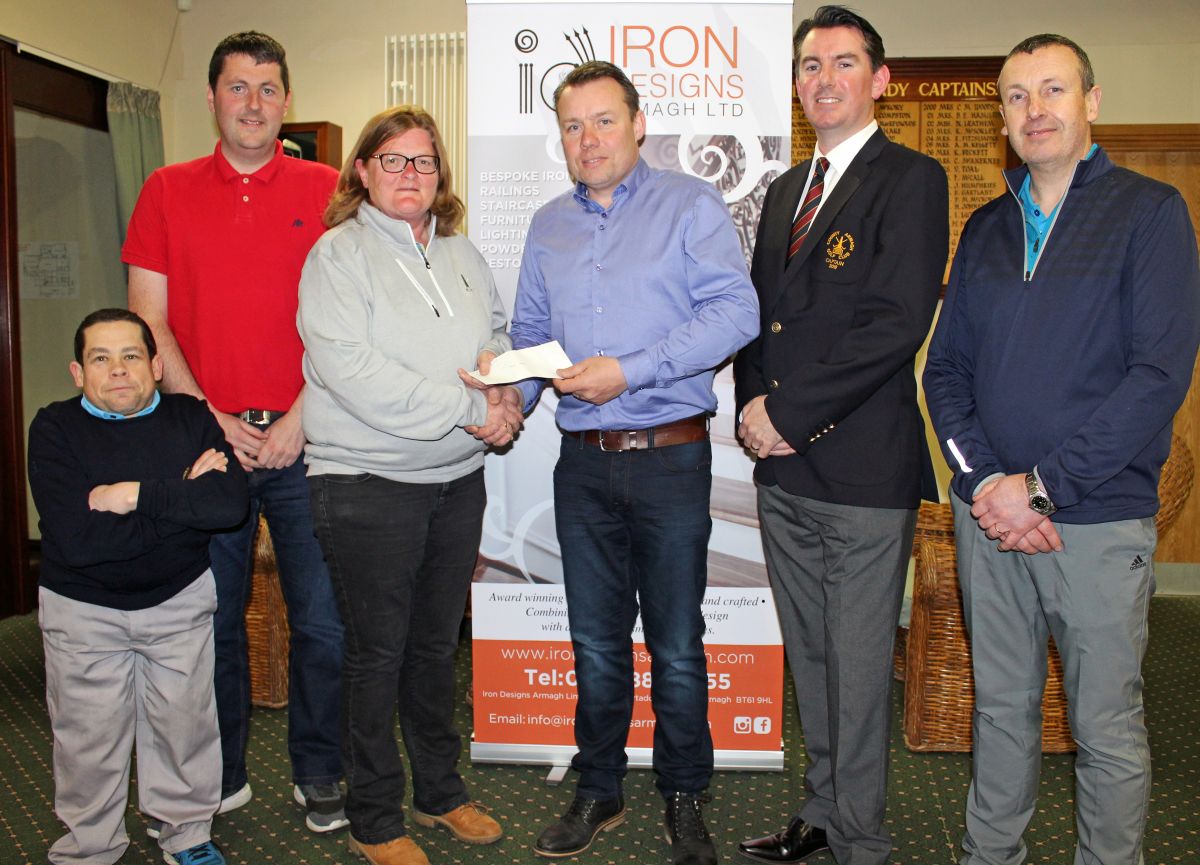 County Armagh Golf Club joined in with the spirit of Augusta by hosting a 9-Hole Masters competition for Ladies and Gents on 12 April, which was kindly sponsored by Iron Designs, Armagh. Paul McKeown from Iron Designs helped Club Captain, Kenny Edgar, to present the prizes to winners (L-R) Paul Kelly, Jarlath McReynolds, Paula McCrory and Kieran Donnelly.
Magnolia Lane was replaced by Lady Anne's Walk. The patrons were mere punters. The victors had to be content with vouchers for the Pro Shop (where Will stocks high-quality jackets of various shades). The presentation ceremony was conducted not by CBS's Jim Nantz but by CAGC's very own anchorman, Shea Brady. And the closest we have to Tiger Woods is a near namesake in the form of Adrian or Oliver.