The Ian Donaldson Stableford took place at Co Armagh on Thursday 20 June when forty-eight ladies played in the competition sponsored by The Vintage. The competition standard scratch was 71. Mrs Moya Brady, Lady Captain thanked Una Kearney, The Vintage for her generous sponsorship. Paula McCrory took first place with 37pts beating Lynne Brown on the countback into second place. Michelle Kinane was third with 35 pts.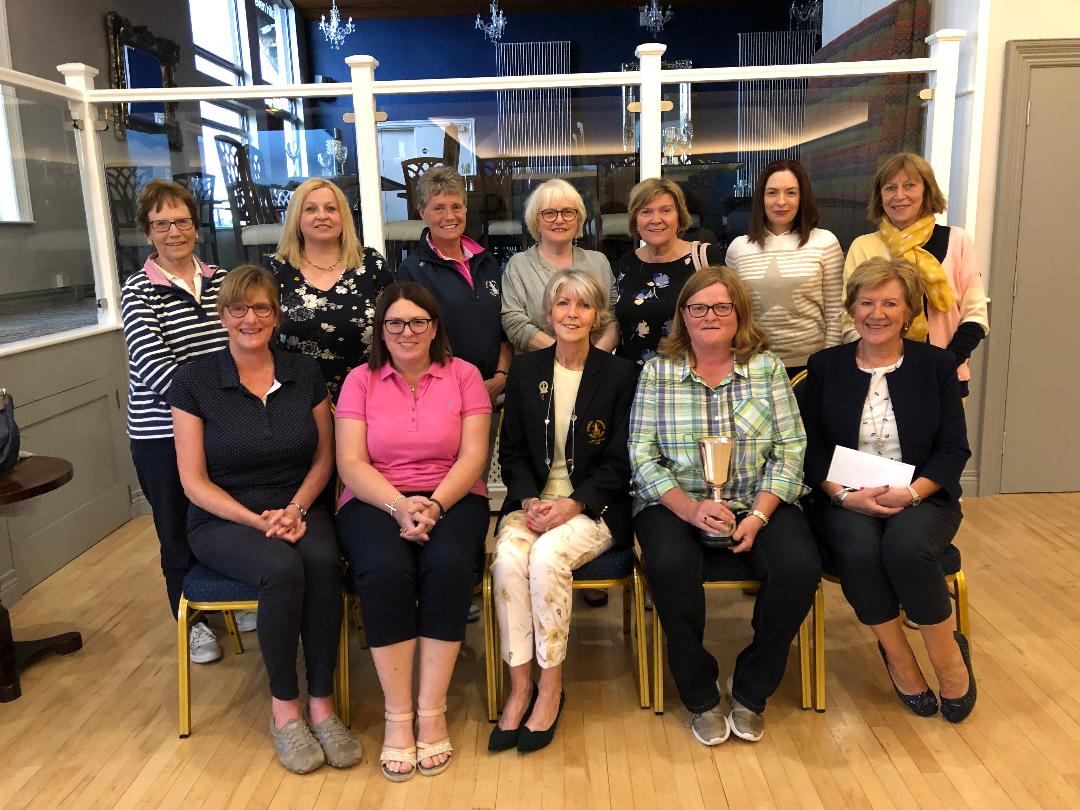 Back L-R: Sheila Hughes, Karen Edgar, Hilary Johnston, Tish Burke, Geraldine Rafferty, Helen McCourt and Patricia Hughes
Front L-R: Gail Steed, Lynne Brown, Lady Captain Moya Brady, Paula McCrory and Ann O'Hea
As County Armagh Golf Club's dedicated competitions convenor, Shea Brady spends many hours holed up in the scorers' hut collating results from the many and varied CAGC tournaments.
His task will have been a good deal more pleasurable than usual on the evening of 9 June, when a hopeful shuffle through the scorecards revealed that Shea himself had emerged top of the pile.
The big five-handicapper two-over-par 72 was class, and the accruing nett 67 nudged him a shot clear of the chasing pack.
First Past the Post: Outdoor Sports in Armagh
Armagh City has been the home to many outdoor sports and pursuits since the late seventeenth century. While some sports are still alive and kicking, others have quietly disappeared from the map and memory.
To link with the 148th Open at Royal Portrush in July 2019, this exhibition tells the story of the many outdoor sports organisations in Armagh, both past and present. Golf, of course, features, as do bowling, horse racing, archery, tennis, road bowls, cricket, rugby, football, Gaelic football, hurling and road racing.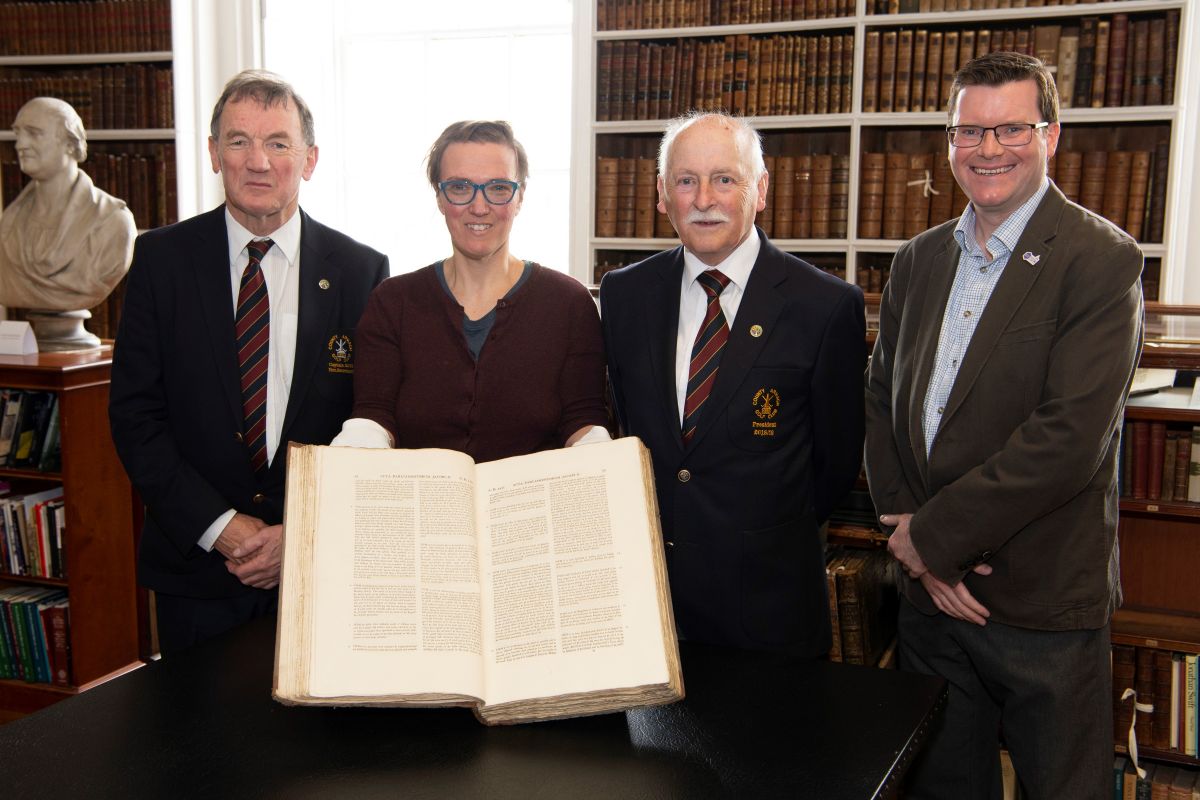 Thirza Mulder, Archivist for Armagh Robinson Library, Oliver McKeown, Experience Development Officer for Tourism NI, Gerald McCreesh, Club President of County Armagh Golf Club, Paddy Burns, Hon Secretary of County Armagh Golf Club
The second monthly Medal of County Armagh Golf Club's 2019 schedule was contested on 25 May and produced a marvellous victory for young Shane O'Hagan.
In the annual competition, as ever generously supported by Armagh Business Centre, O'Hagan opened in scintillating fashion, and a hat-trick of birdies at the 2nd, 4th and 7th took him to a stunning three under par with 11 holes to play.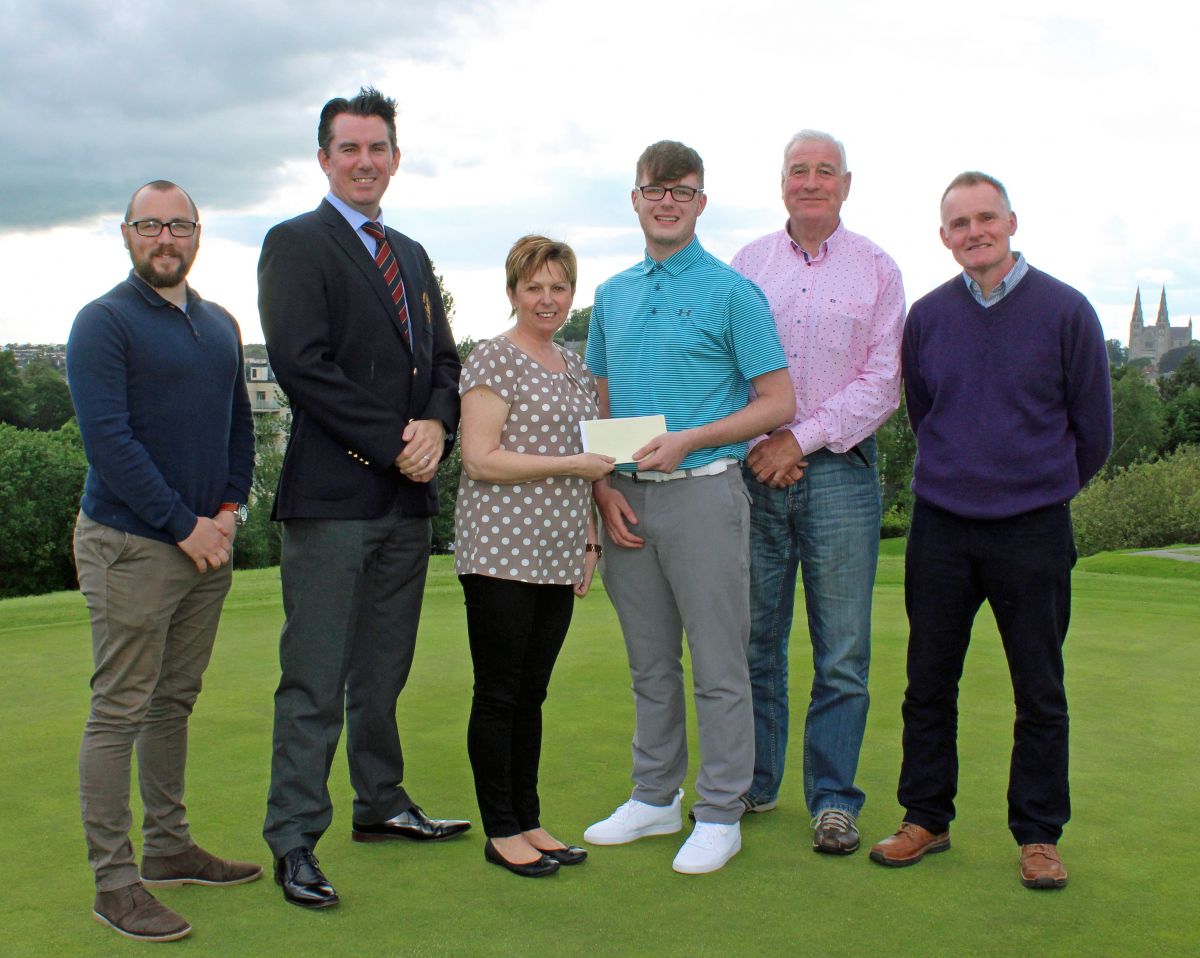 County Armagh Golf Club's May Medal champion, Shane O'Hagan, was presented with his prize by Eileen Stewart, manager of Armagh Business Centre, sponsors of the annual stroke competition. Also pictured are Club Captain, Kenny Edgar, and other prizewinners (L-R) Paul Traynor, Eamon Toner and Paddy Hicks.