Friday 4 th May 2018 2pm shot gun start.
To mark the 125 th anniversary of the founding of Co Armagh Golf Club the Lady Captain Elizabeth Mawhinney in conjunction with the Ladies Committee and Captain Colm Shannon organised a "Vintage" 9-hole Ladies and Gents stableford competition (shotgun start) followed by afternoon tea. The event was kindly sponsored by the Vintage Bar and Lounge Armagh whose generous support covered the cost of the day's festivities.
Competitors were encouraged to dress in "vintage attire" and most Ladies and many Gentlemen went to great lengths to do so. While the vintage hickory shafted clubs donated to the club by Conlon Rice, were taken from their display cabinet, none of the competitors elected to use them. With a little imagination it might have been possible to recall the gentle thwack of persimmon against gutta perchas as the elegantly clad players graced the fairways in bright sunshine.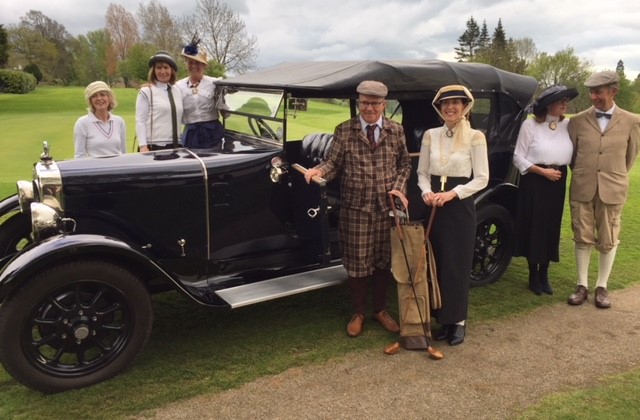 Lady Captain Elizabeth Mawhinney and Mr Captain Colm Shannon at Vintage 9 hole competition to mark 125th anniversary of CAGC.
Very soon, the wisdom of wearing tweeds, petticoats and elaborate bonnets was called into question as the afternoon warmed up. Enough of the men.
As for the ladies, they too found scoring difficult in garments ill designed for sporting endeavour, but they carried on without complaint. Some even had enough energy to help serve the teas to their bedraggled menfolk who replicated the behaviour from 1893 by relaxing, oblivious to the efforts of the ladies.
Lady Captain Elizabeth dressed in Edwardian garb sincerely thanked the sponsors and all those who had participated in the fun competition especially those who had been brave enough to "dress up" for the event. Elizabeth also thanked Hilary Johnston for providing the beautiful cake to mark the occasion and Johnston's bakery for the scones and tray bakes. The club house was packed with patrons who thoroughly enjoyed the afternoon tea served up by the catering staff of Seven Hills restaurant.
The Honorary Secretary for the Ladies Branch Patricia Hughes acted as mistress of ceremonies for the prize giving. The shot gun start was facilitated by dividing the competition into two groupings- those who played St Brigid's Well Course (Holes 1-7, 17 & 18) and the Oul Coach Road Course (Holes 8-16). The proceedings were completed by the arrival of a vintage Austin convertible in pristine condition which dated from 1924.
Winners on the day: -
Ladies Competition.
| | |
| --- | --- |
| St Brigid's Well Course | Oul Coach Road Course |
| 4 TH Gail Steed | 4 TH Paula McCrory |
| 3 rd Pauline Vallely | 3 rd Moya Brady |
| 2 nd Nicola Spence | 2 nd Valerie Gordon |
| 1 st Ita Devenney | 1 st Geraldine Rafferty |
Men's Competition.
| | |
| --- | --- |
| St Brigid's Well Course | Oul Coach Road Course |
| 2 nd Hugh Hegan | 2 nd John Lowe |
| 1 st Andy Steed | 1 st Roy Turner |
Nearest the Pin
| | |
| --- | --- |
| St Brigid's Well Course | Oul Coach Road Course |
| Vera Ellingham | Paula McCrory |
| Hugh Hegan | Roy Turner |
| | |
| --- | --- |
| Best Dressed Lady | Best Dressed Gentleman |
| 2 nd Ria Haughey | 2 nd Andy Steed |
| 1 st Hilary Johnston | 1 st Colm Shannon |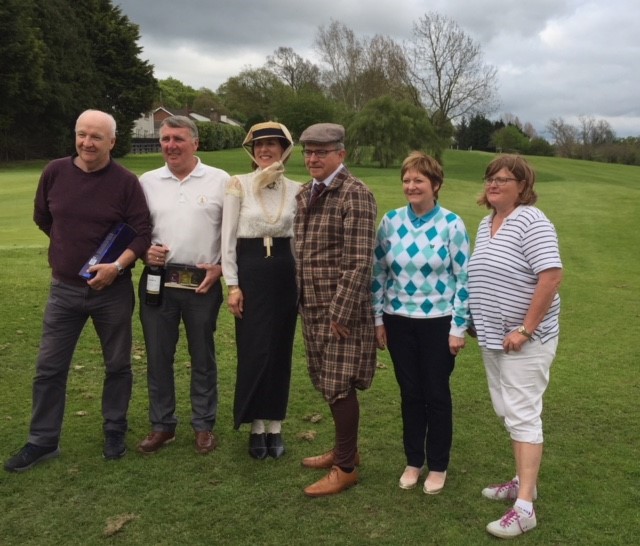 Lady Captain Elizabeth and Captain Colm with John Lowe & Roy Turner 1st & 2nd place gentlemen along with Pauline Vallely n Paula McCrory 3rd n 4th places ladies.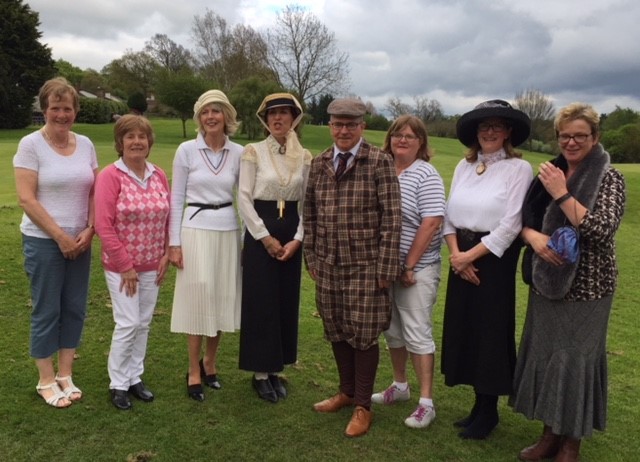 Winners from Ladies Vintage 9 hoke competition.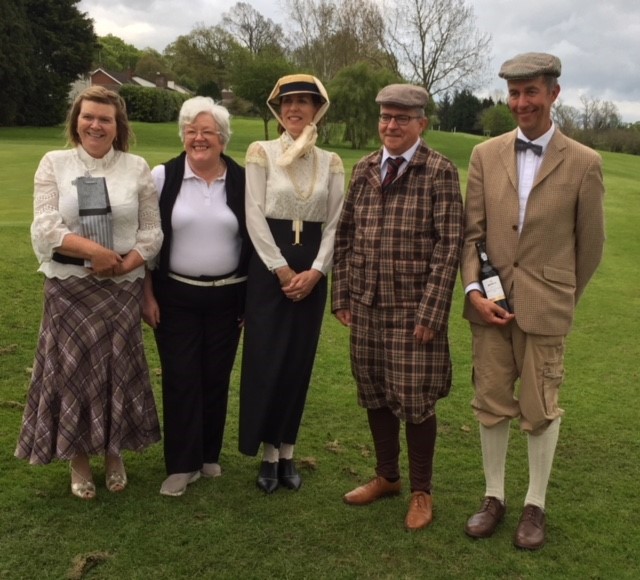 Geraldine Rafferty Ita Devenney and Andy Steel 1st place winners in vintage competition.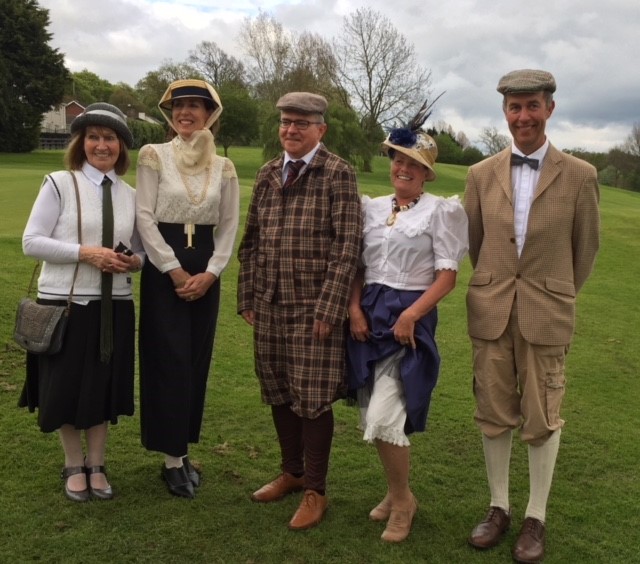 Ria Haughey Colm Shannon Hilary Johnston and Andy Steed best dressed competitors from vintage competition.