County Armagh Golf Club's new President, Gerry McCreesh, has spoken of his honour at taking up the position for 2018-19.
Gerry told assembled members and guests at the New Year's Day inauguration ceremony, "This is a very proud day for me and for my family.
"When I came into the clubhouse this evening, I looked up at the board showing the names of all the previous Presidents. When I think of all the things those people have done for this club, I realise I've a lot to live up to. It's a daunting task but one I look forward to."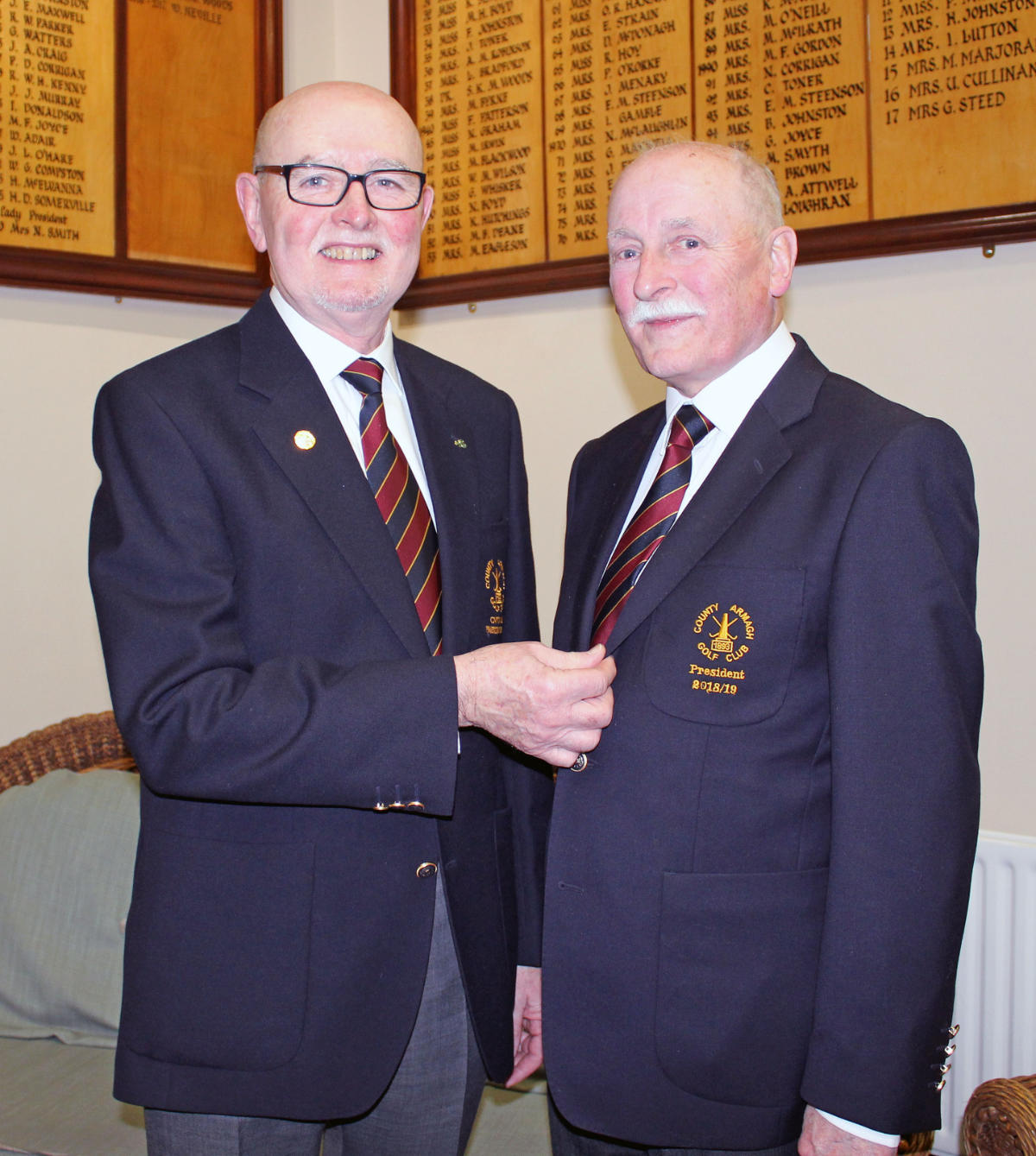 County Armagh Golf Club's new President, Gerry McCreesh, is presented with his new club blazer by his predecessor, Walter Neville.
McCreesh paid particular tribute to outgoing President, Walter Neville, who undertook the role with such enthusiasm and dignity in 2016-17.
"I had the greatest pleasure in accepting Walter's invitation to succeed him.
"I've known Walter for a long time. We first got to know each other by throwing stones at one another from either side of the Folly River. But thankfully that didn't last long, and we've been pals for the last 60 years."
That friendship was tested when Walter and Gerry faced each other on the football pitch — "Walter used to kick me up and down but, then again, he had to do that cos I was good!" — but reaffirmed when the two men worked side by side in the SELB.
"We shared an office for a time and it was during that period that I became a member of this club in 1975.
"I had an appointment one day with my GP — another good friend, Garry O'Reilly. When I returned to the office, I told Walter that Garry had persuaded me to join the golf club. It was the best prescription Garry ever gave me.
"I had no equipment and didn't know how to play golf, but Walter said, 'Don't worry. I've a spare bag of clubs lying in the garage — you can use those.' He even brought me to the driving range at Silverwood and taught me to play. That's just the kind of guy Walter is.
"That's how I got started. The game of golf, and this club in particular, has brought me over 40 years of enjoyment ever since. Thank you, Walter, for everything."
Everyone at County Armagh Golf Club, too, would like to put on record our appreciation to Walter for all the years of sterling service he has given to our club.
We wish our new President Gerry and his wife Maura — who makes a massive contribution to club life through her excellent work with the juvenile girls — every success and happiness over the next two years.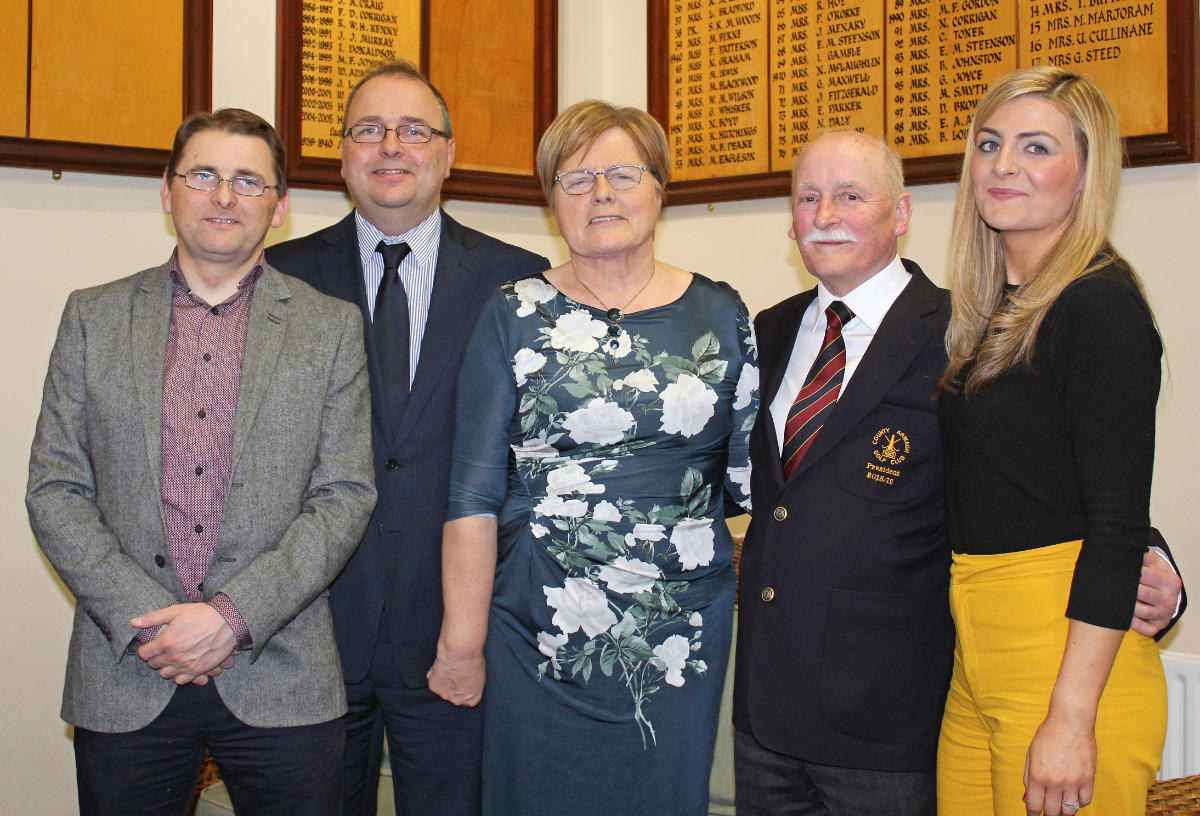 County Armagh Golf Club's new President for 2018-19, Gerry McCreesh, with wife Maura, sons Ciaran and Jim, and daughter Emily following his inauguration.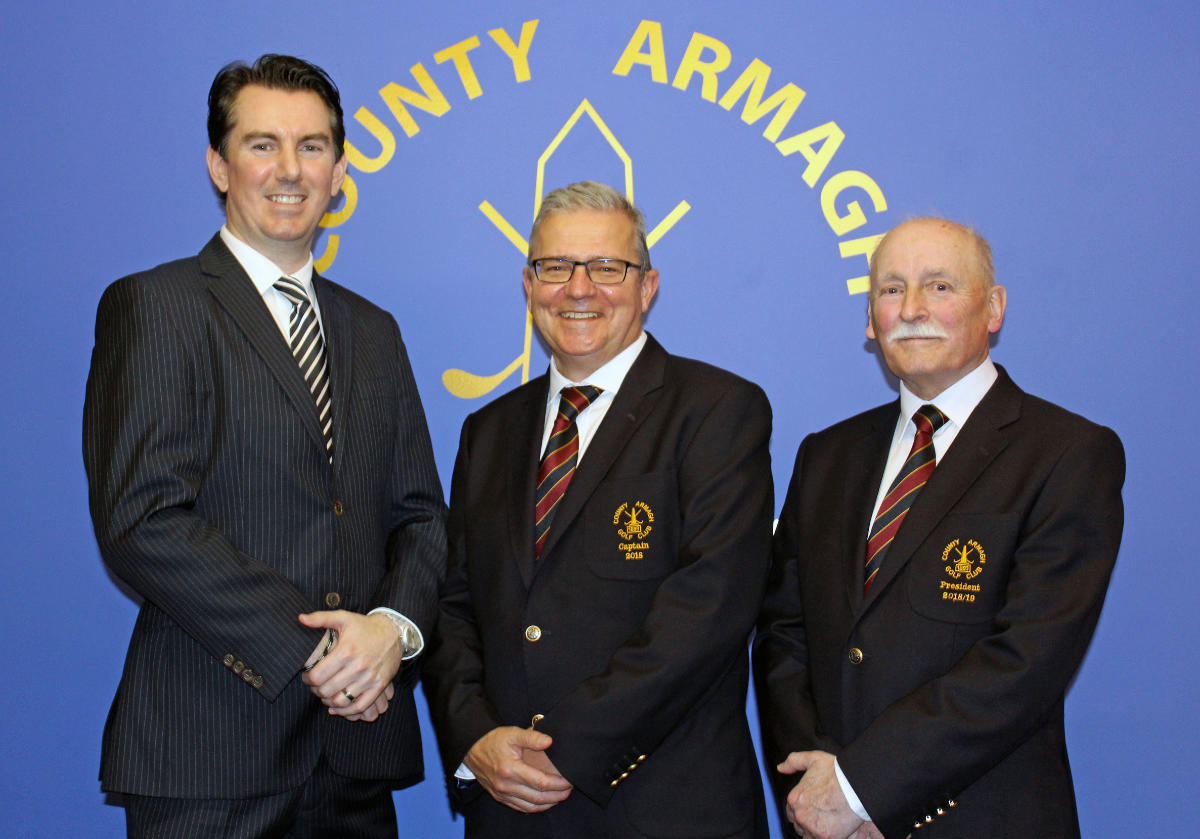 County Armagh Golf Club's new President Gerry McCreesh (right) with Captain Colm Shannon (centre) and Vice Captain Kenny Edgar (left).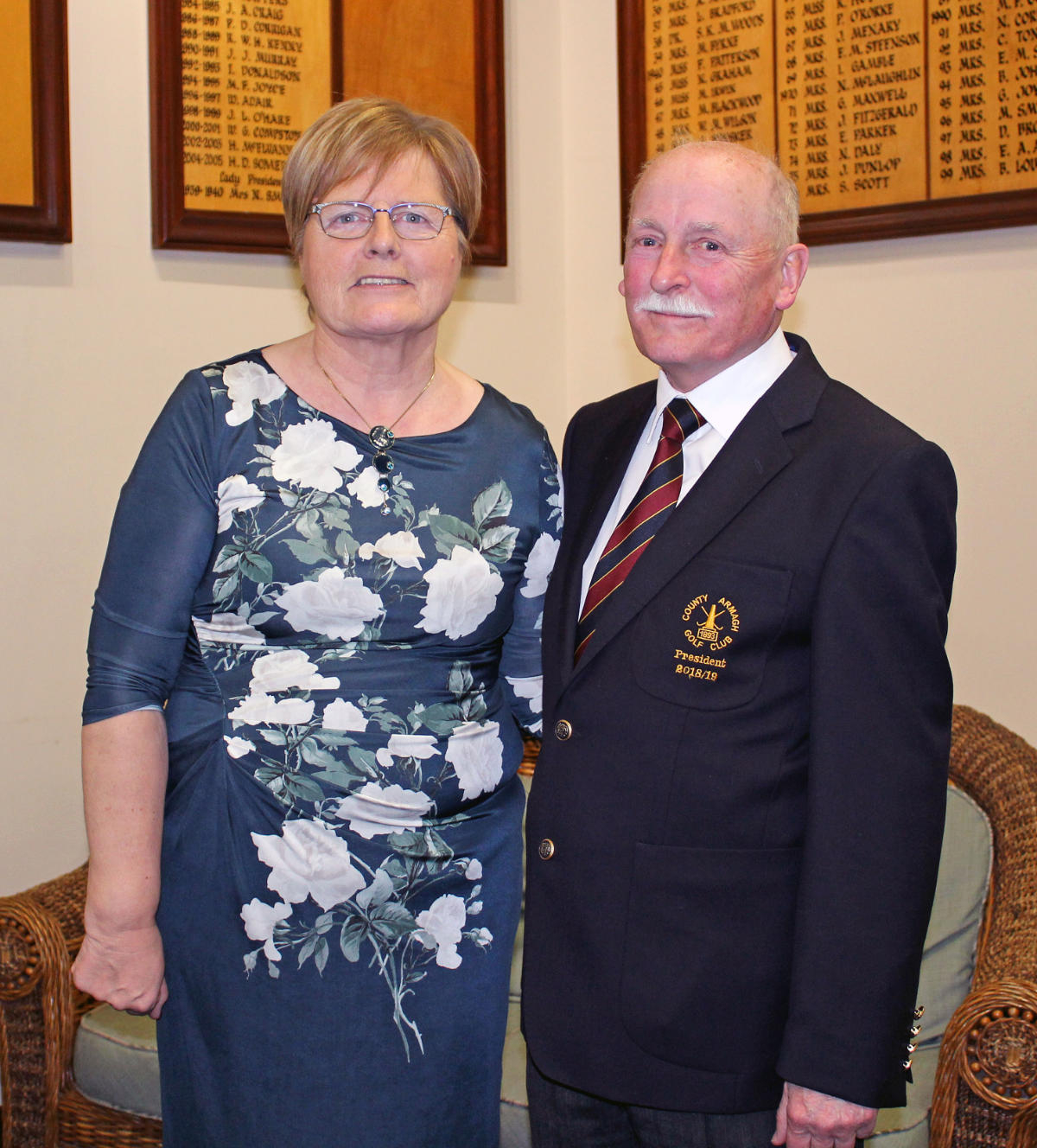 County Armagh Golf Club's new President, Gerry McCreesh, with his wife, Maura, following the inauguration ceremony.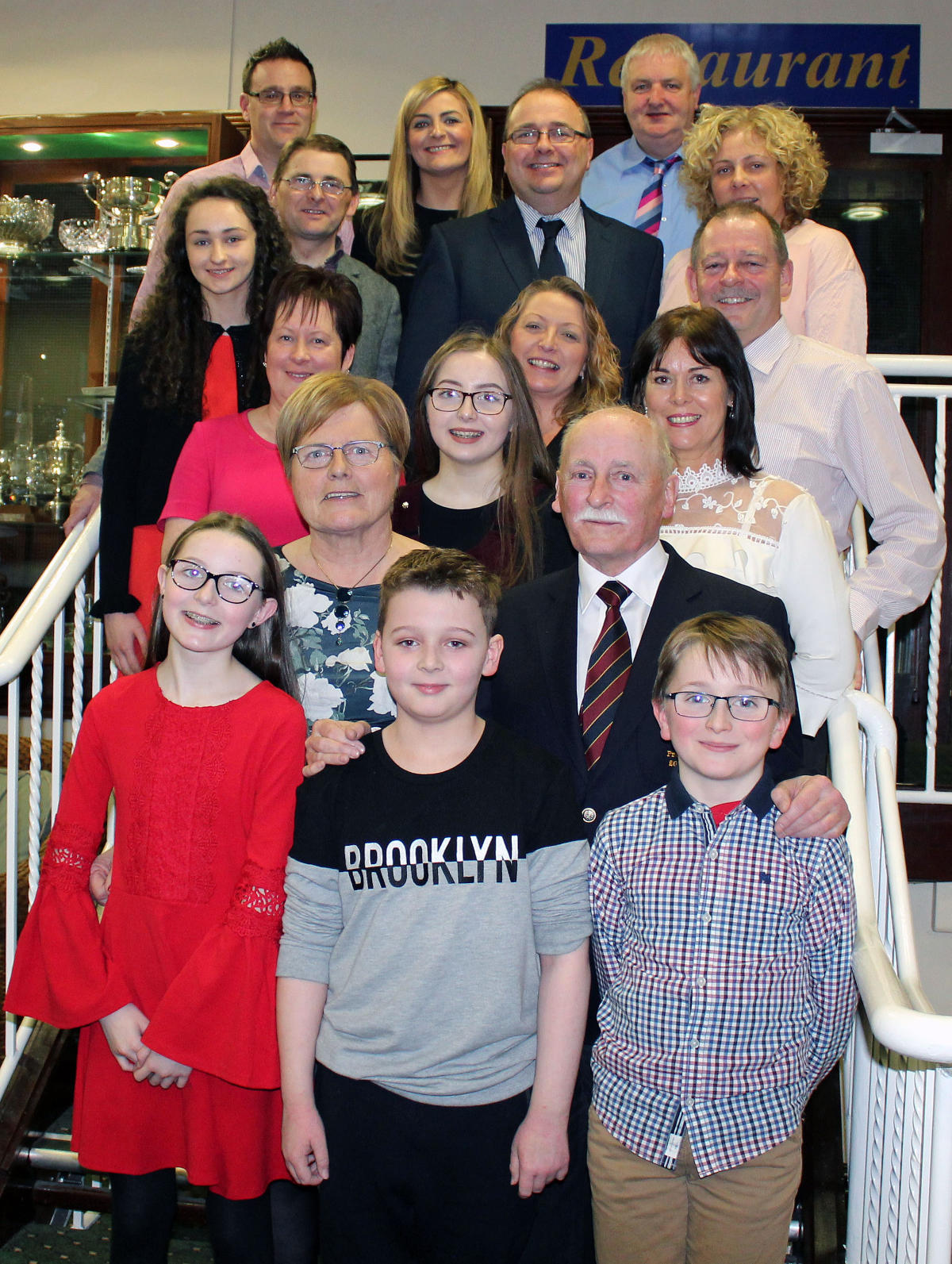 All the President's men (and women and children)! Gerry McCreesh with his family following his inauguration as President of County Armagh Golf Club.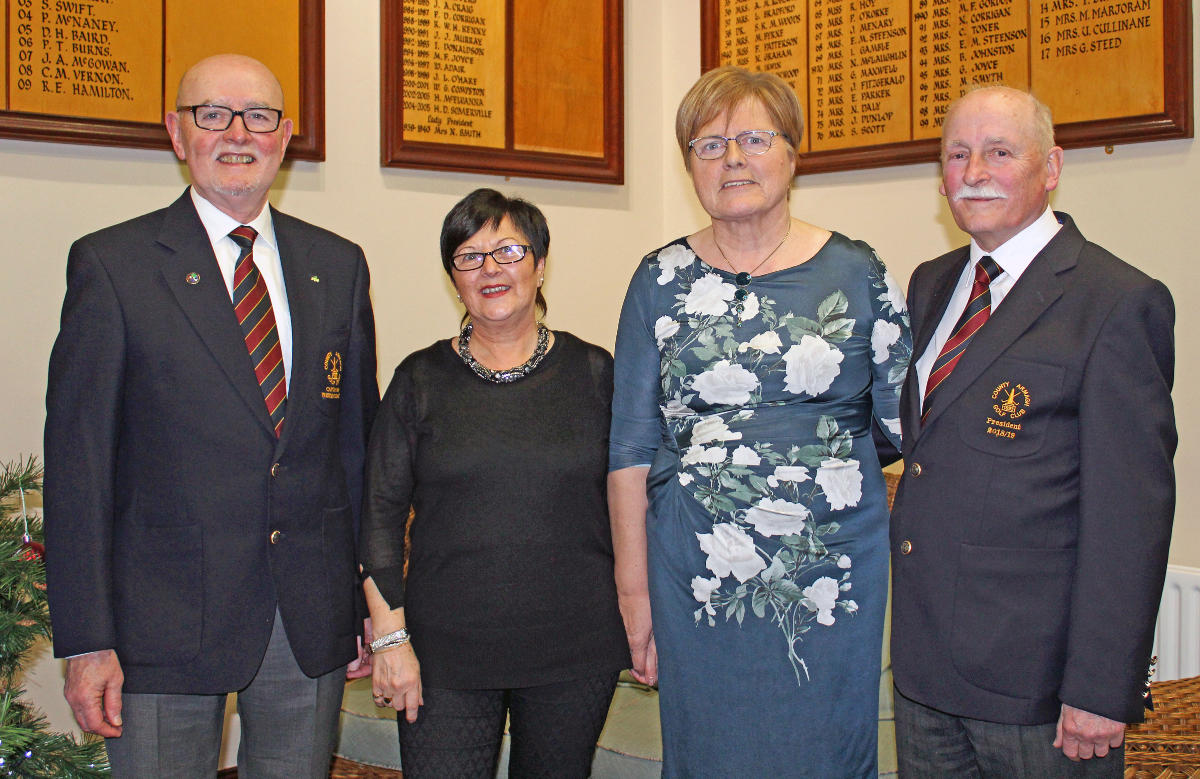 Gerry McCreesh and wife Maura with outgoing County Armagh Golf Club President, Walter Neville, and his wife, Mabel.