COUNTY Armagh Golf Club bade an official farewell to its retiring Professional Alan Rankin last week.
After 27 years at the club, Alan stepped down from the post of Head Professional at the beginning of the year.
Presenting the Dungannon man with a cheque for cash donations from members, Club Captain Richard Stewart paid tribute to his commitment and dedication.
"27-years is a very long time for anyone to work for any business or indeed club. When you think about it, Alan has served a generation of golfers at County Armagh. He was very much dedicated to the retail and coaching aspect of golf, and I know many members even today, appreciated his worldly advice down through the years.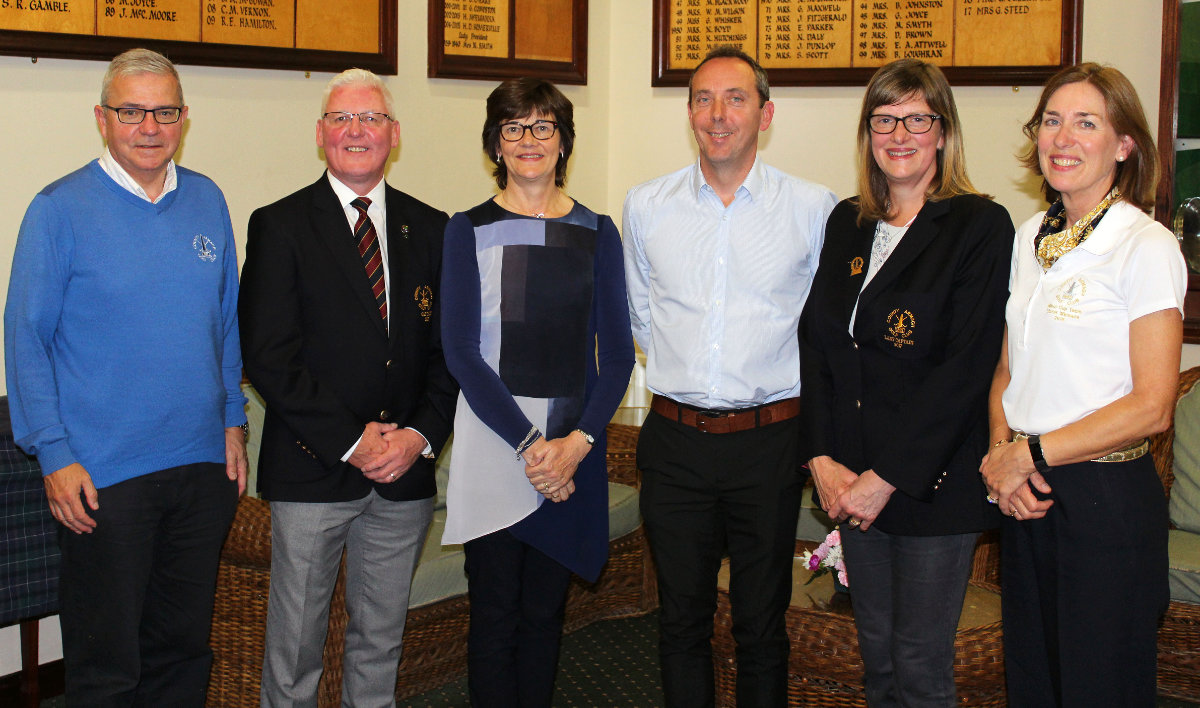 Retiring Professional at County Armagh Golf Club, Alan Rankin and his wife Jane are pictured with Club Captain Richard Stewart, Lady Captain Gail Steed, Vice-Captain Colm Shannon and Lady Vice-Captain Elizabeth Mawhinney.
"Alan also welcomed quite a number of PGA trainees during his time at County Armagh, and many have gone on to become Head Professionals at other clubs, which is also testament to his Professional talents.
"I, and all the members of County Armagh Golf Club wish him well in his retirement."
As a young golfer, Alan Rankin played off a handicap of 2 before turning professional at the age of 16. His first Assistant Professional role was at Dunmurry Golf Club. But at the age of 22 he was appointed to the Professional's job at County Armagh Golf Club.
During the special presentation even in the clubhouse, Alan spoke with pride about his time at County Armagh and recalled separate visits by now famous, but then, very young golfers Rory McIlroy, Darren Clarke and Graeme McDowell.