County Armagh Golf Club have reached the third round of the Senior Cowdy Cup after overcoming the challenge of Downpatrick in what turned out to be a tense encounter.
It hadn't looked like becoming a close-run affair when, on Friday 22 June, a dominant display in Armagh earned Paul Kelly's charges a hefty 27.5-4.5 lead to take into a return leg from which they would need to amass only a further five points to be sure of progression.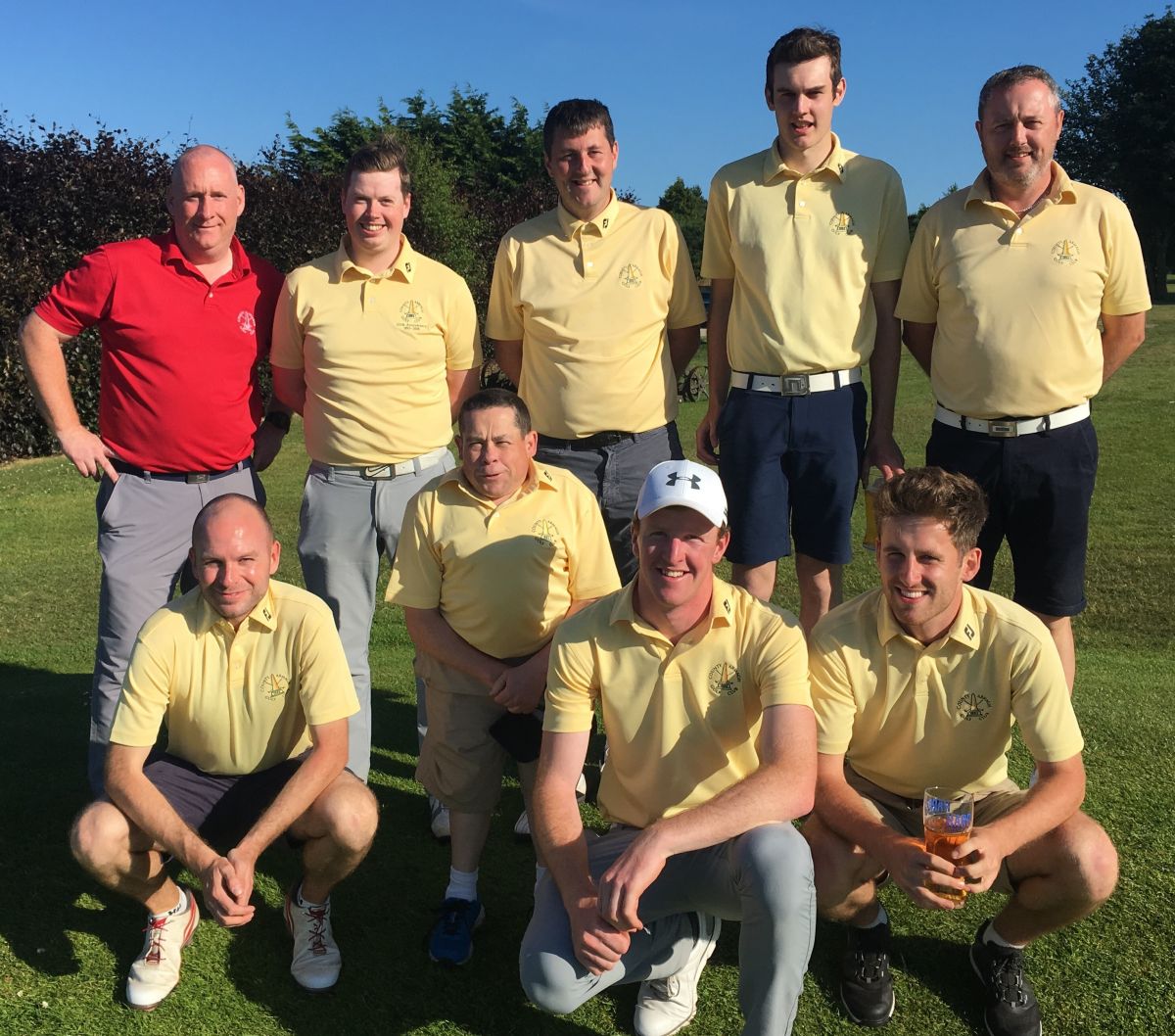 County Armagh Golf Club's Senior Cowdy Cup side saw off Downpatrick to reach the third round.
However, given the importance of home advantage in inter-club golf, no team can rest on their laurels after a first leg. And indeed, on a nervy afternoon in Downpatrick two days later, a spirited comeback from the home side was thwarted only when County Armagh eventually gathered up six points to prevail by a scoreline of 33.5-30.5.
Special mention should go to those players who helped to build up such a big lead in the Cathedral City; Shea Brady, who bounced back from the disappointment of his first leg defeat to CAGC's returning friend, Stephen McAneney, by taking two points off the same opponent in County Down; Leo King for gaining a valuable away half point on his debut; and Captain Kelly for steering this Senior Cowdy ship to an excellent result.
Paul's victorious second round squad consisted of Shea Brady, Lee Campbell, Adam Cromwell, Neil Cromwell, Philip Kelly, Leo King, Jarlath McReynolds, Rónan O'Reilly, Joe Rooney and Shea Smyth.
Having received a first round bye when Spa failed to provide an opposition and now defeated Downpatrick, County Armagh will next meet either Omagh or Mourne in another two-legged clash to be completed by the end of July.
Also on Sunday 24 June, there was further good news in the Ulster Cup, where County Armagh opened their fourth round tie against Ballybofey by earning a 6-1 halfway lead, while Patrick Brannigan's Sam Rutherford Memorial Cup gang emerged 18 holes up from their second round first leg with Omagh. Neither of these pleasing first leg outcomes will create any complacency though!
Best of luck to them all for the tussles that lie ahead and, win, lose or draw, ongoing thanks to everyone involved for giving up their time to represent any of County Armagh Golf Club's teams.