County Armagh Golf Club's Ulster Cup squad have gained passage to the third round of the competition after a thrilling 7.5-6.5 defeat of Portstewart.
Having vanquished Greenisland to bring about this second-round meeting with the North Coast outfit, Marty Daly's charges were greeted on arrival at the Strand Course on Sunday 29 April by delightful sunshine but also a characteristically intimidating coastal breeze that would be sure to play its blowy part.
The County Armagh players were to turn in a sterling first-leg performance, however, as wins for Cormac O'Hare, Paul Corvan and captain Marty ensured that it was a particularly worthwhile seaside jaunt.
That 3-4 halfway scoreline provided the lads with a useful platform on which to complete the job back in the Orchard County a fortnight later, but only a fool would have been counting his Ulster Cup chickens already.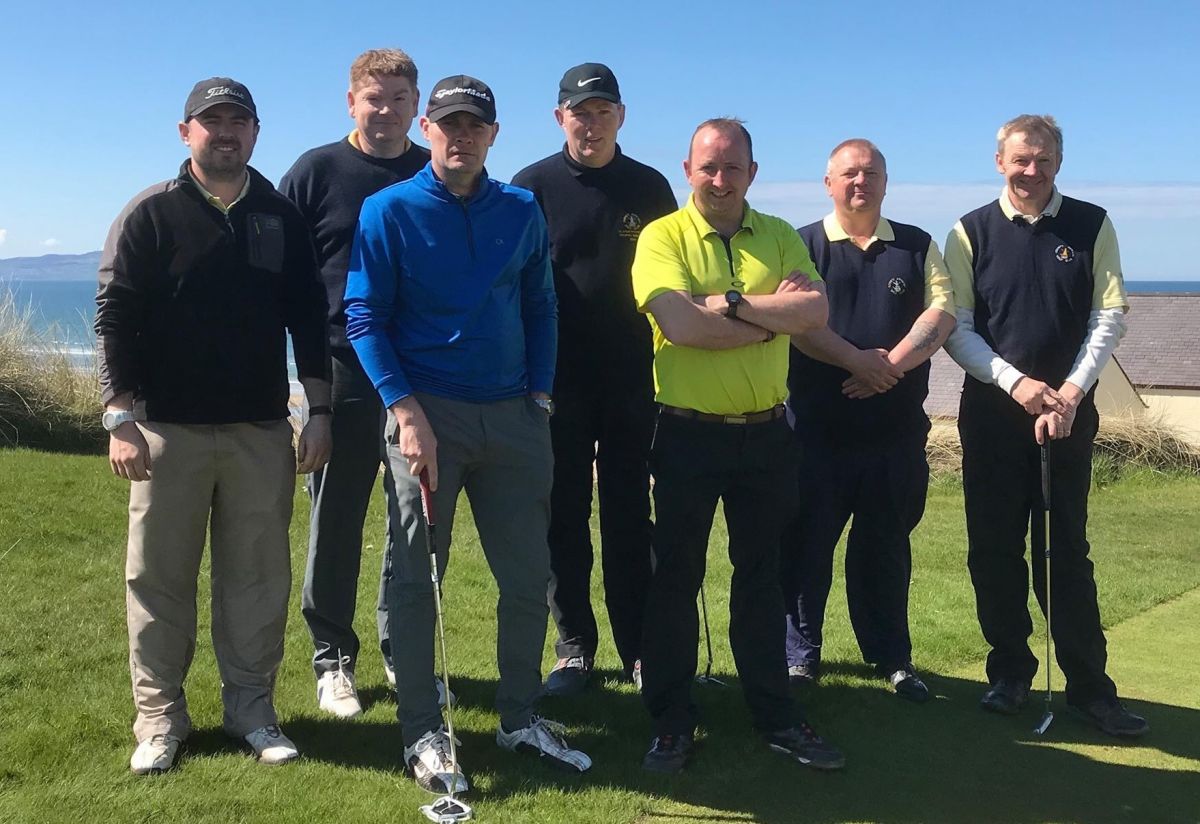 Indeed, in that second leg in Armagh on Sunday 13 May, the visitors got off to the sort of flying start that would have completely banished any complacency even if it had set in. Portstewart put two early points on the board and, given their superior holes advantage and the lead they held in two of the ongoing matches, the bleakness of the County Armagh prospects at this juncture was in stark contrast to the again bright and sunny playing conditions.
However, skipper Daly had selected a group of grit and determination, attributes that came to the fore now. The experienced Tom Calvert sealed a vital victory at the 16th, before a sensational Nigel McMahon comeback culminated in his clinching a further point in front of the increasingly hopeful crowd that had gathered at the 18th green.
As Club Captain, Colm Shannon, watched on all the while, he'll have liked what he saw when Paul McCurry secured a valuable half and Daly edged out his opponent on the penultimate hole.
And with this tense inter-club clash now tied overall, it was up to Barry McGurgan to dig deep, hold his nerve and sink the decisive putt at the last — happily, the Derrynoose man wasn't found wanting.
It all added up to a fantastic, if nail-biting, success that sets up a third-round encounter with Ashfield that must be completed by 11 June.
The triumphant County Armagh crew comprised Patrick Brannigan, Tom Calvert, Paul Corvan, Marty Daly (captain), Gary Lappin, Paul McCurry, Nigel McMahon, Cormac O'Hare, and Barry McGurgan.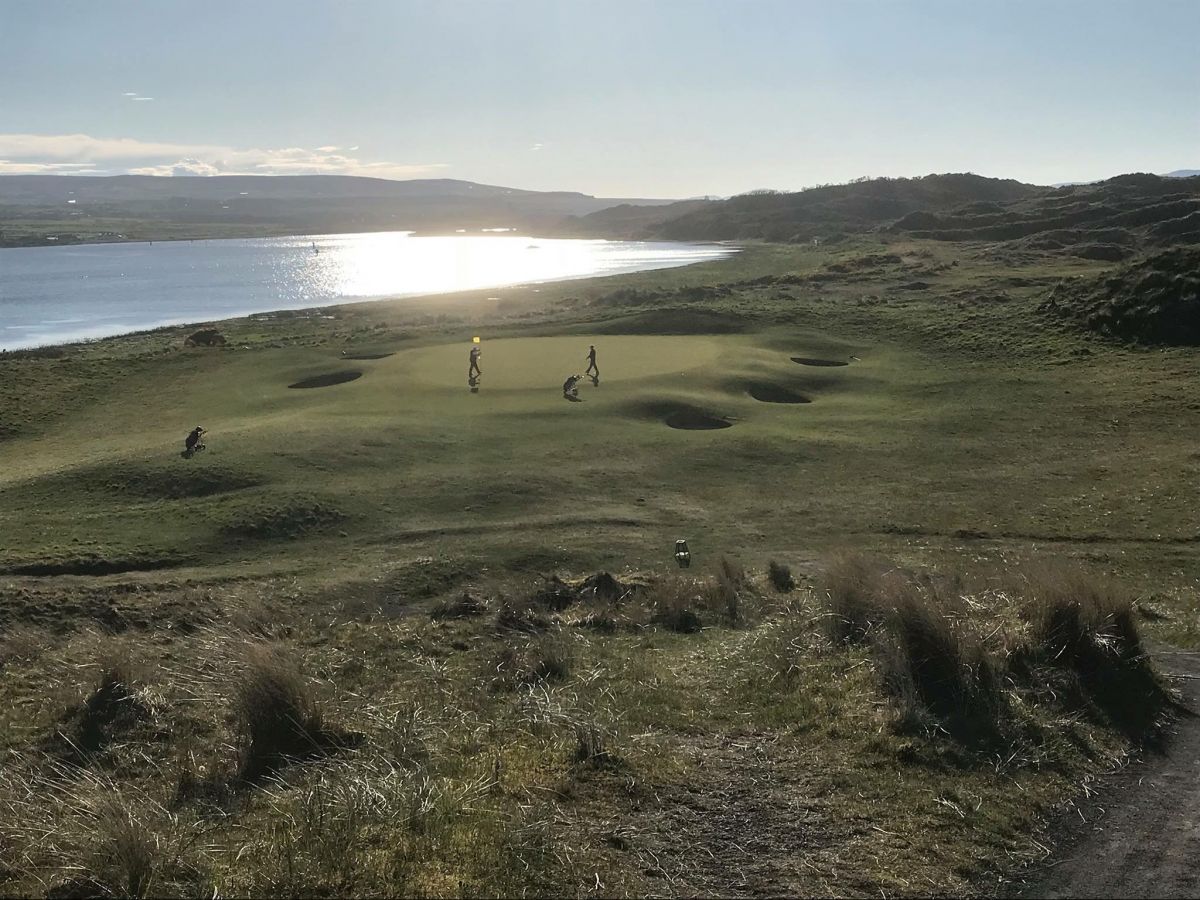 Portstewart's Strand Course was bathed in sunshine for the visit of County Armagh's Ulster Cup team.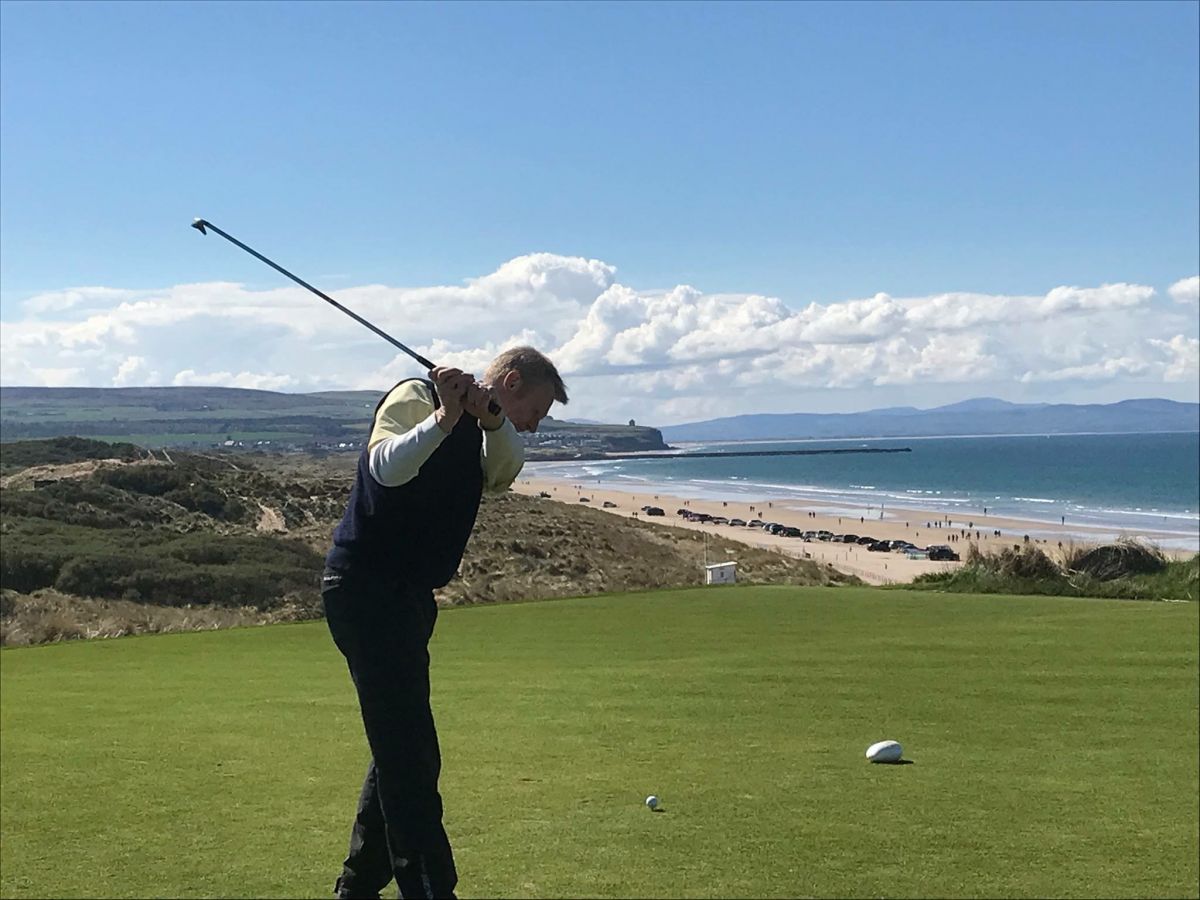 Cormac O'Hare prepares for a tee shot during County Armagh's second round first leg match.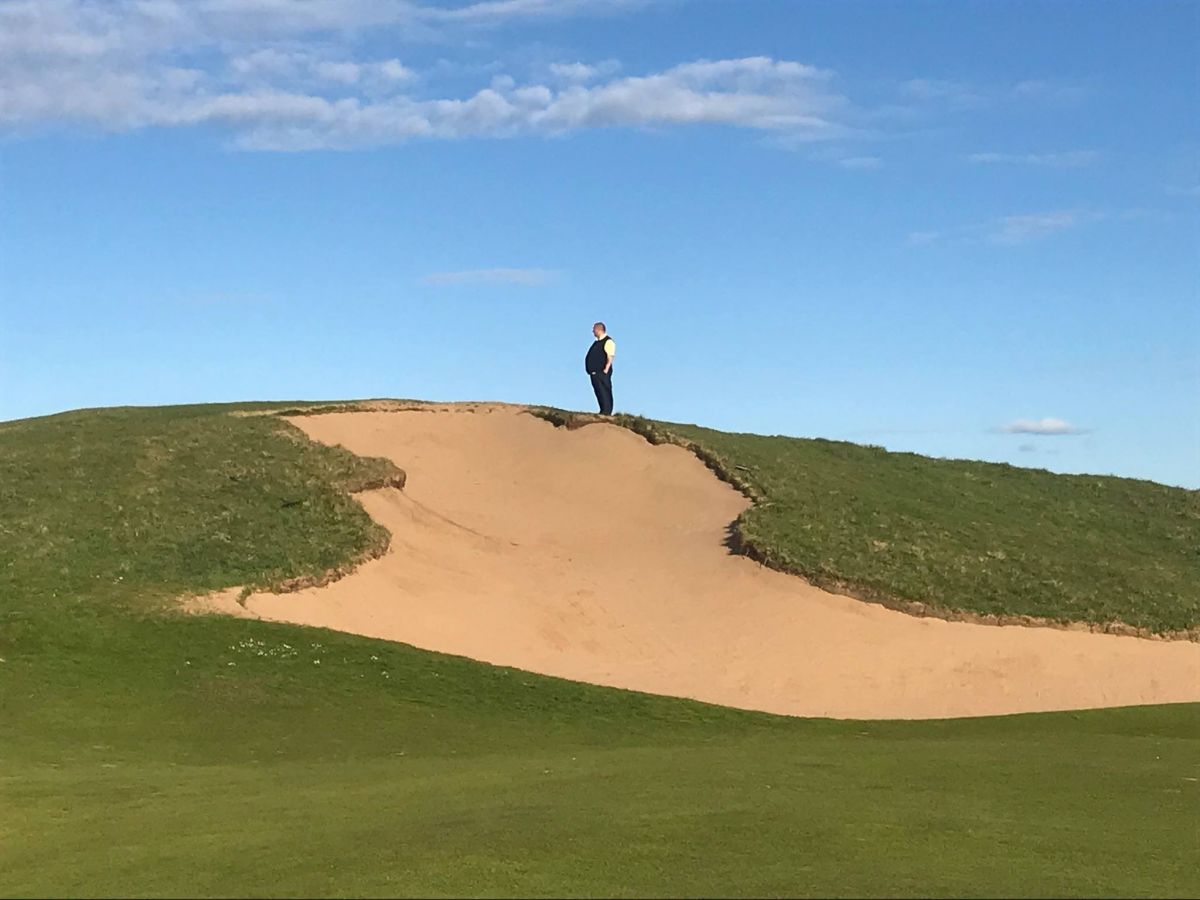 Nigel McMahon surveys his team's Ulster Cup chances from a Strand Course vantage point.