The first Sunday qualifier of County Armagh Golf Club's 2018 campaign yielded a deserving winner in the shape of stormin' Norman Mallon.
Playing on 22 April, Mallon reached the turn in 44 blows before three pars on the way home enabled him to complete the back nine in the same number.
This was a day when, underfoot, the soft ground was offering little run, and, overhead, there was the customary stiff breeze. So, any decent return would necessarily be hard-earned. Norman's marvellous nett 67 was especially pleasing, therefore, and also seals for him a satisfying one-stroke handicap cut.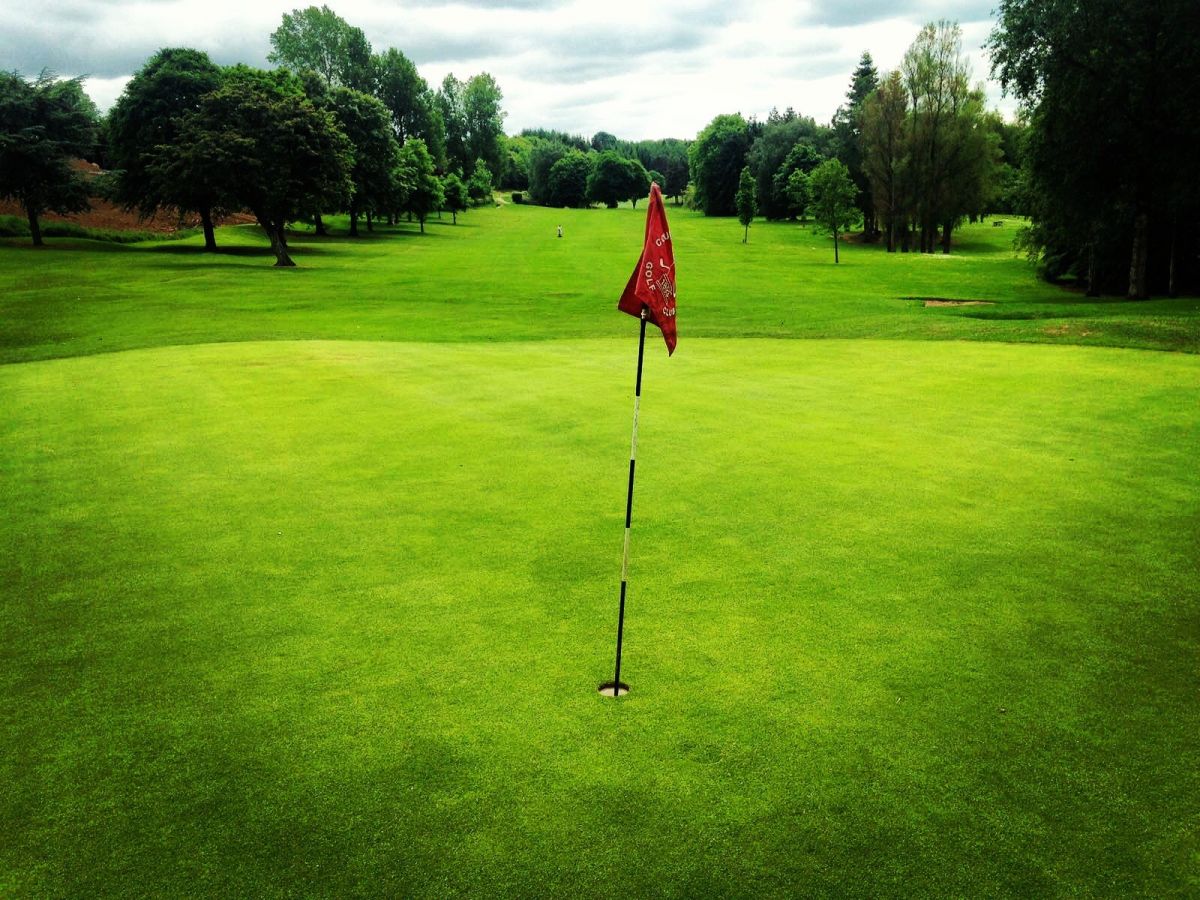 County Armagh's 17th Hole: par 4, Fairy Thorn
A single shot back and closest to Mallon in the overall standings was Stephen Catterall on nett 68. Catterall reeled off no fewer than 11 pars amid his high-quality gross 78, and this prolific prize-gatherer has been rendered a single-figure handicapper by virtue of his latest skilful display.
Statistical anoraks of all things CAGC might recall that Paul Doyle landed an eagle 2 at the 14th on his way to triumphing in a Sunday Stroke competition last June, and the big five-handicapper was up to his old tricks here. This time, the eagle 2 came at the temporarily shortened 16th hole, providing a late boost to a nett 70 that sealed for him the runner-up berth in category 1.
Among the low men, Doyle was bested only by Joe Rooney, another player who knows a thing or two about holing out from unlikely distances. Rooney's largely serene gross 71 comprised two birdies, three bogeys and 13 pars and stabilises his two-handicap status.
The upper echelons of category 2 proved to be an alliterative affair as, after both recorded nett 68s, winner Calum Connell edged out Brendan Beagan on a break of tie. Young Calum's assured gross 81 ensures his return to a 12 handicap — after a stint on 13 that lasted all of 24 hours — and he will therefore move into the category 1 reckoning next time out. Runner-up Beagan, meanwhile, posted seven pars and a birdie at the 11th during his 83-stroke outing.
In category 3, Hugh McEneaney was top man on account of a solid nett 70 that contained a fruitful spell of three pars in four holes early in his back nine. One adrift of Hugh was Gerard Byrne, whose nap-hand of pars helped him to a respectable nett 71 and second place on the category 3 leaderboard.
On the inter-club matchplay front, County Armagh lost 4-3 at Portstewart in their Ulster Cup first round first leg tie on Sunday 29 April. Marty Daly's side will aim to capitalise on this productive away showing when they play the return fixture in Armagh on Sunday 13 May.