County Armagh Golf Club has recently been basking in the reflected glory of its very own John Maguire, who has been crowned the 2017 HowDidiDo Titleist Order of Merit Champion.
As most golfers will be aware, HowDidiDo is the online network that collates the scores and handicaps of all amateurs across the UK and Ireland. That John even qualified for the Grand Final at Turnberry was a quite exceptional feat in itself as, to do so, he finished 2nd of 22,000 contenders in Ireland.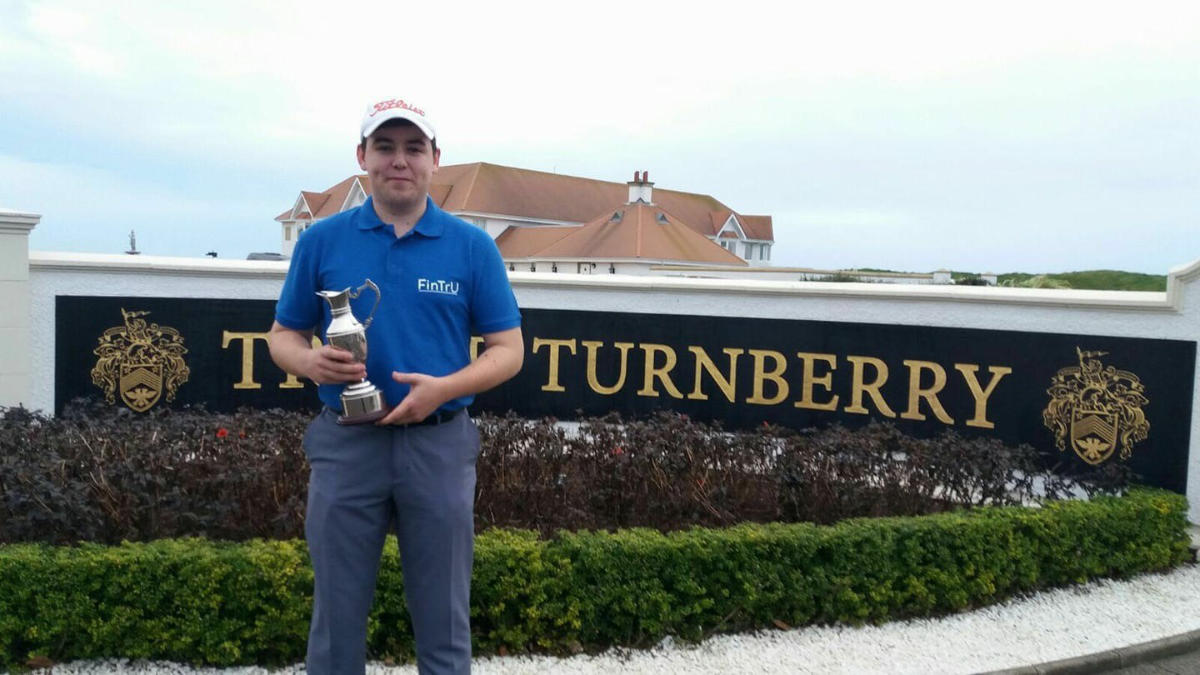 John Maguire, 2017 HowDidiDo Titleist Order of Merit Champion. 
In the qualification process for its Order of Merit tournament, which is held in association with Titleist, HowDidiDo considers each competitor's five best scores of the season, with bonus points awarded for birdies and eagles.
And, having enjoyed a fantastic golfing year, John amassed 1383 points, a formidable tally boosted greatly by standout displays in winning the Lonsdale Cup in June courtesy of a gross 66, and a three-under-par offering on 12 August that earned him the gross prize in that day's Daly Motor Spares Open competition — as well as a couple of lucrative eagles and myriad birdies along the way.
So, with the qualification campaign done and dusted, sixteen challengers — four from each of the home nations — gathered at Scotland's world-famous Turnberry resort on Wednesday 18 October in the hunt for the 2017 HowDidiDo title, but no one could keep pace with Maguire.
On the prestigious Ailsa course, the three-handicapper reached the turn at level par after nerve-settling birdies at the 1st, 4th and 8th, where his stitching of a daunting 144-yard bunker shot to two feet from the pin was indicative of a man who'd brought his A game with him across the Irish Sea.
Then, playing into the teeth of a strong wind on the back nine, John dug in admirably to protect the advantage gained by his fast start. He eventually posted a three-over-par total for 36 points, which kept him one shot ahead of the chasing pack.
In addition to this stunning individual triumph, Maguire was part of the Irish side that emerged victorious in the Home Nations team event. A perfect couple of days was complete.  
Reflecting on his amazing exploits, John was in understandably buoyant mood. "I still can't believe it all happened to be honest. I'm just delighted. I thoroughly enjoyed the whole experience and couldn't have done it without the support of all the club members. It was an absolute pleasure and privilege to fly the flag for County Armagh Golf Club at Turnberry."
Club Captain, Richard Stewart, paid tribute to both Maguire and Lee Campbell, who topped the standings in Ireland's junior category.
"Considering the excitement of Joe Rooney's holes-in-one during the summer and now John and Lee's success in the HowDidiDo tournament, this has been a truly remarkable year in the history of County Armagh Golf Club. Lee's achievement in the junior section should not be underestimated, and John's performance was just staggering. I'm thrilled for both of them because they both deserve it. They're  great ambassadors for our club. Roll on 2018 for more of the same!"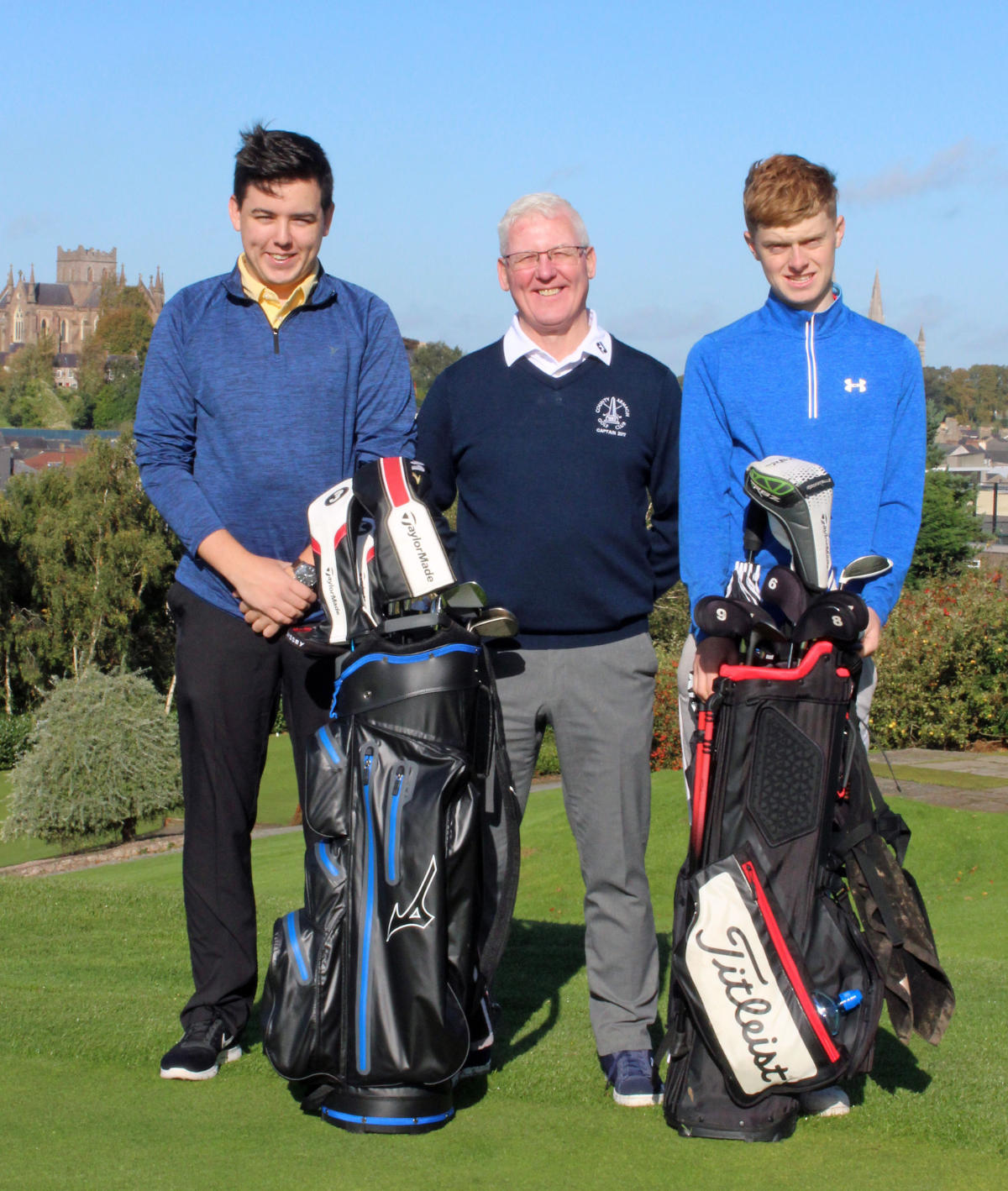 Club Captain Richard Stewart with County Armagh's HowDidido heroes, John Maguire and Lee Campbell.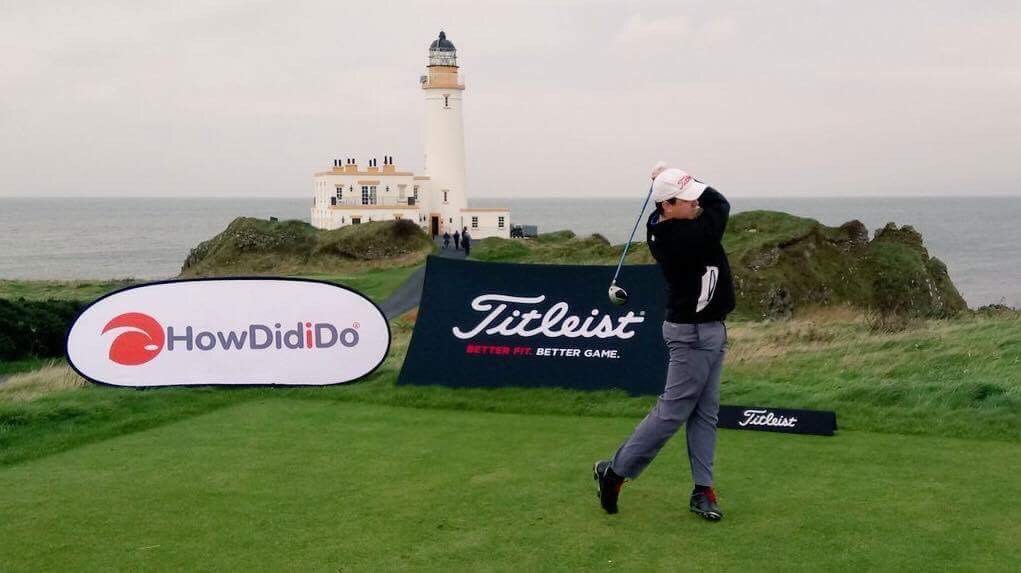 A beacon of hope: John Maguire on his way to Turnberry triumph.

The all-conquering Irish side, who won the HowDidiDo Home Nations team event at Turnberry.