The Restaurant - Tel: 028 37525861
'Opening Times'
Thursday 12.00pm - 8.00pm
Friday 12.00pm - 8.00pm
Saturday 12.00pm - 9.00pm
Sunday 12.00pm - 7.00pm
SCROLL DOWN THE PAGE TO SEE ALL OF OUR MENUS...
Seven Hills Restaurant Menu
Starters
Soup of the Day with Wheaten Bread £4.95
Chicken and Bacon Ceasar Salad £5.95
Deep Fried Brie with Caramelised Red Onion Chutney £5.95
Crumbed Mushrooms with Garlic and Herb Mayo £4.95
Mini Duck Spring Rolls with a Soya Dip £5.95
Main Courses
8oz/10oz Sirloin Steak with Mashed Potato, Grilled Tomato, Onion Rings & Pepper Sauce £13.95/£15.95
Pan Fried Chicken with a Creamy White Wine, Smoked Bacon & Leek Sauce Served on a Bed of Mashed Potato £10.95
Salted Chilli Chicken/Beef Stir Fry with Rice & Garlic Bread £10.95
Chicken Curry, Basmati Rice & Garlic Bread £9.95
Chilli Vegetable Stir Fry with Basmati Rice & Garlic Bread (V) £9.95
Breaded Fish Goujons with Tartar Sauce, Chips & Garnish £9.95
Roast Gammon with Creamy Mash & Parsley Sauce £10.95
Sides-£2.00 Each
Chips, Salted Chilli Fries, Mashed Potato, Garlic Chips, Onions Rings, Champ, Selection of Chefs Vegetables
Bar Snack Menu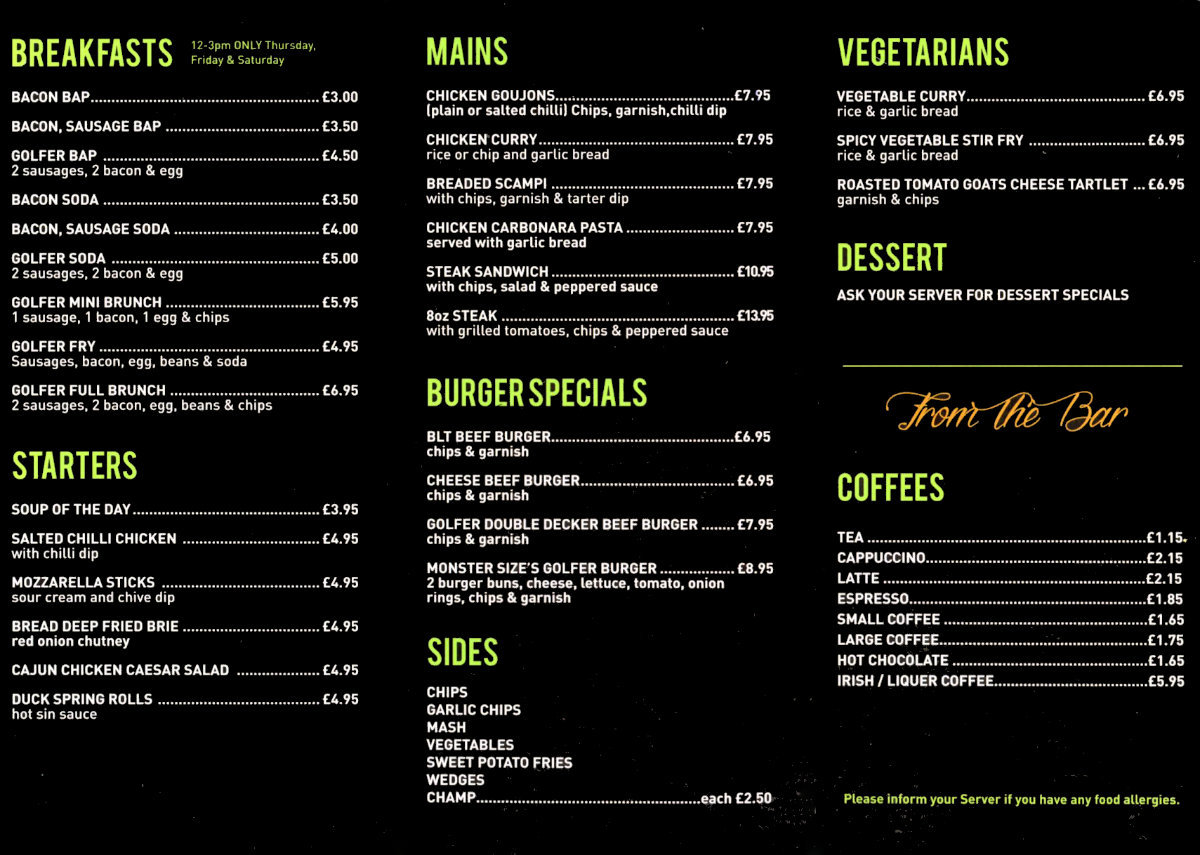 Christmas at Seven Hills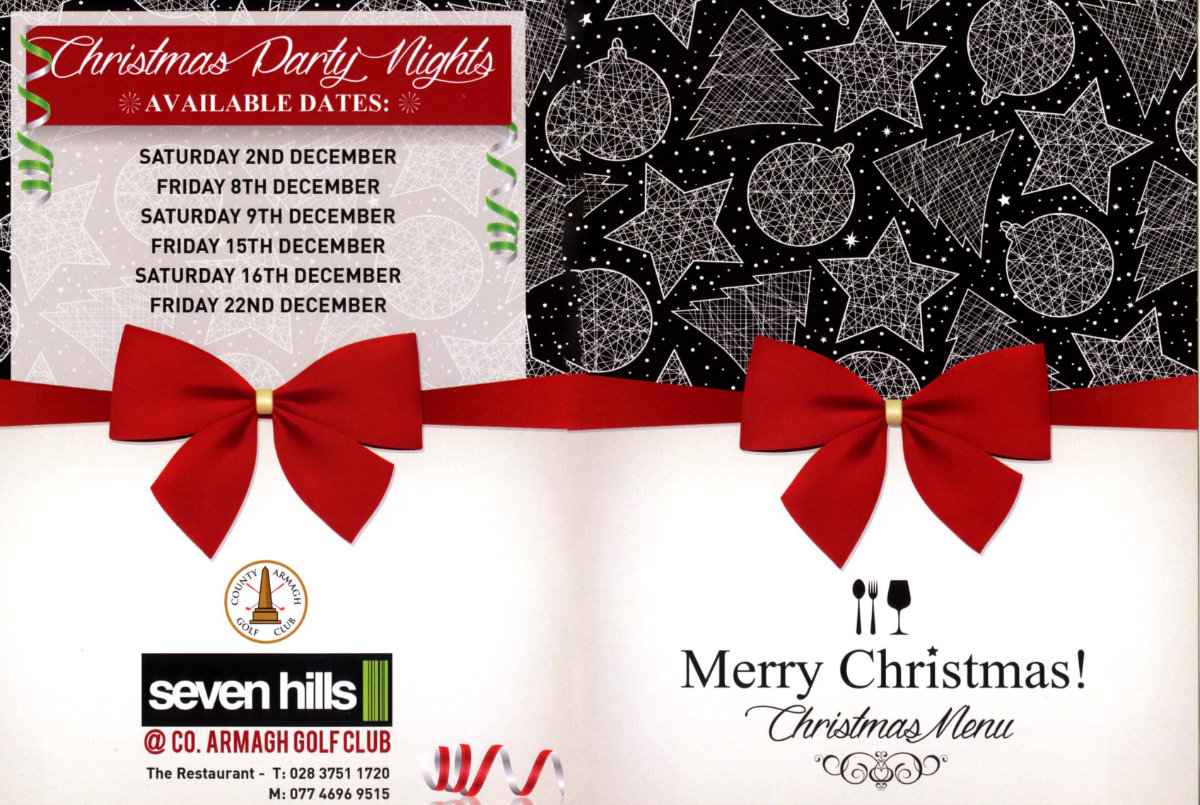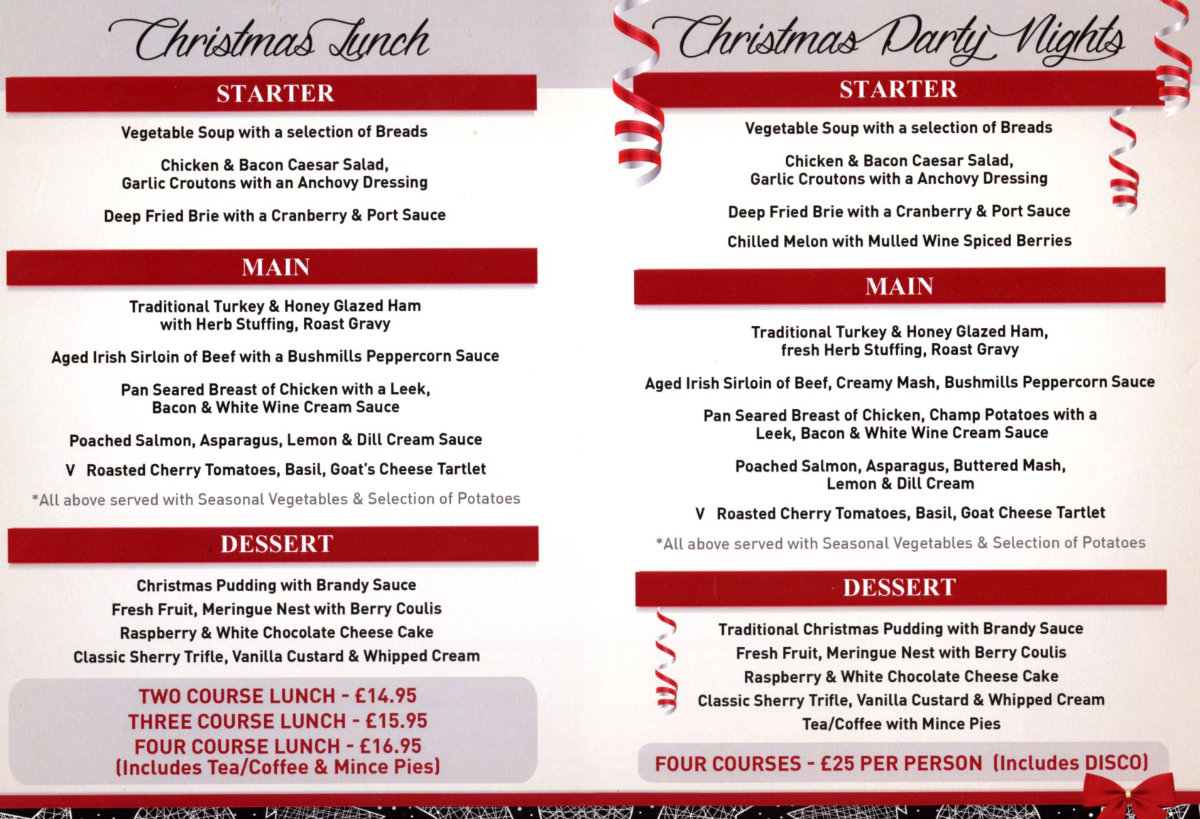 Friday STEAK NIGHT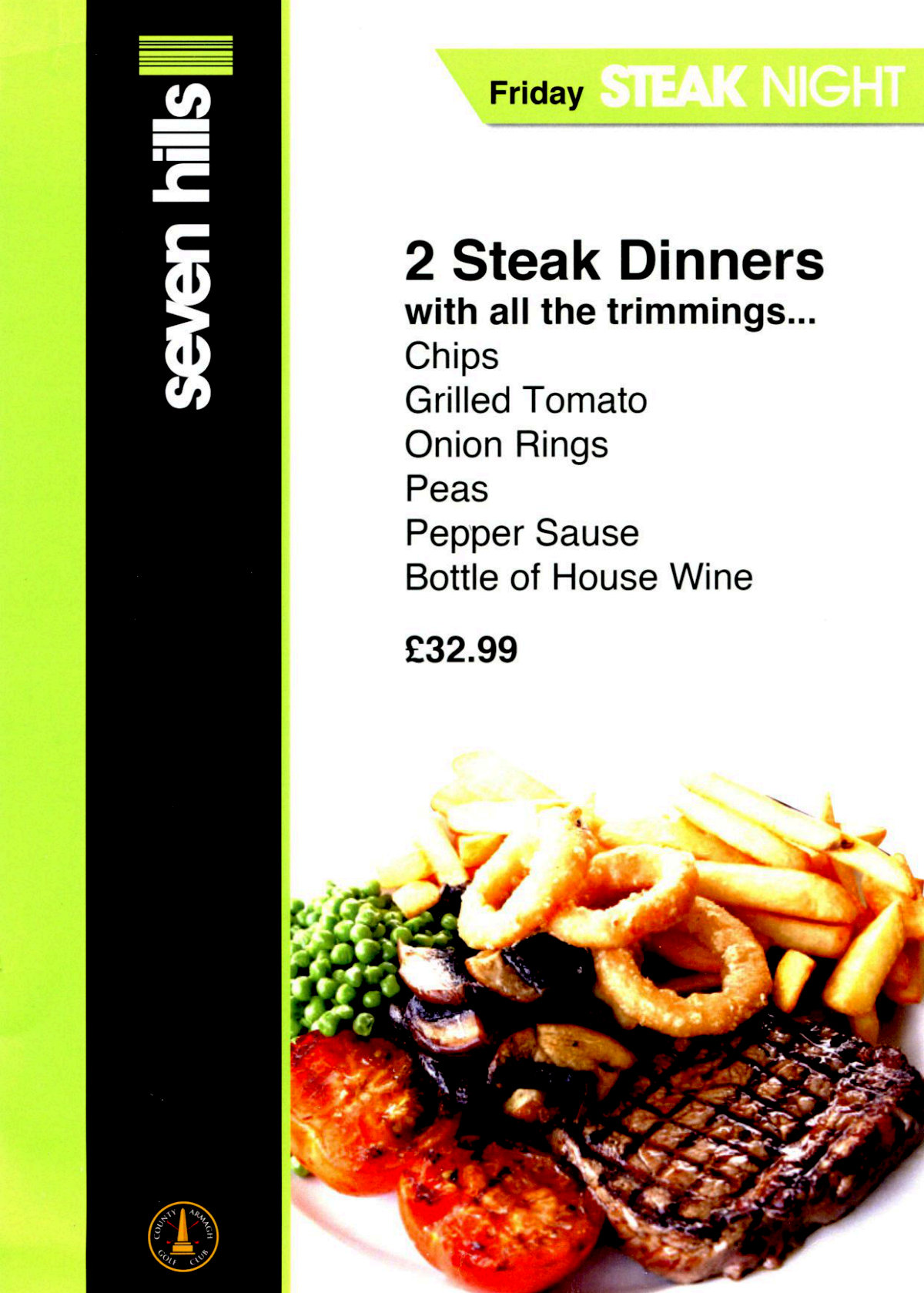 Sunday Carvery
Booking is advisable for the Sunday Carvery which has proved very popular with club members, family, friends and visitors since Seven Hills launched at County Armagh Golf Club. It is served from 12noon to 3.30pm .
3 Course - £13.95
2 Course - £12.95
1 Course - £9.95
FUNCTIONS
The Seven Hills Restaurant at County Armagh Golf Club is the perfect venue for birthdays, christenings, weddings and other private functions. Whatever your needs the Seven Hills team are happy to cater for you.
Details

Category: Information